Cultural products take 'royal cats' out of Forbidden City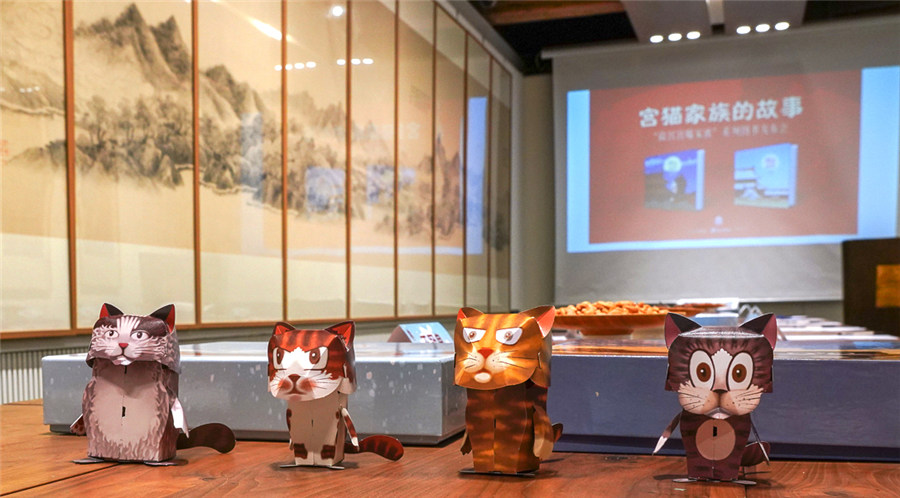 A new creative cultural product line featuring the adorable 'royal cats' living in the Forbidden City has officially been launched and will hit the shelves at the end of this December.
These royal cats, a long-time hot topic on social media, attract many visitors to the imperial palace who pose in picture with them. Developed under the Forbidden City Publishing House, the items, including pop-up postcards and paper sculptures, appeal to more than just animal lovers.
The Palace Museum makes lots of effort in introducing its unique heritage through cultural creative products. The Forbidden City Publishing House edits and publishes books and catalogs in the fields of history, art, archaeology, ancient architecture, and museum tourism relating to the Palace Museum.