Traditional Miao dyeing passed on in Guizhou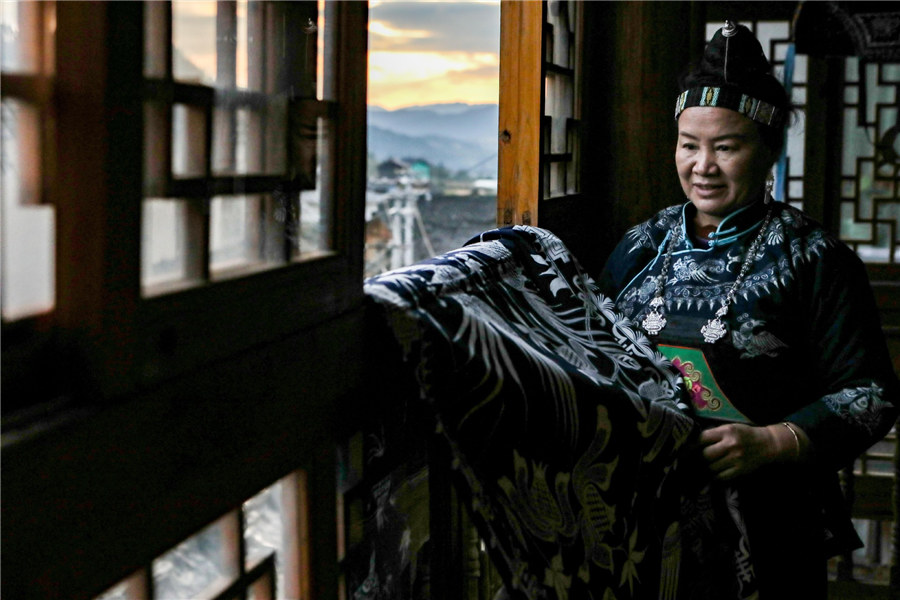 The batik system of dyeing, which originated during the Han Dynasty (206 BC-AD 220), reflects the wisdom of traditional Chinese artisans. It is a resist-print dyeing technique applied to a whole cloth. Batik is made either by using crayons to draw patterns on the cloth, or by dripping melted wax on the cloth to form various patterns.
Natural fabrics like linen, silk, cotton and wool are widely used for batik. The applied wax resists the dyes and allows artisans to color the material selectively by soaking the cloth in one color, removing the wax with boiling water, and repeating if multiple colors are desired.
Miao people, an ethnic group living in Southwest China, have carried on this heritage for generations. Yang Fang, a Miao woman who started learning batik at the age of 12, has traveled around China to introduce this unique tradition and set up co-ops to train local women. "I'd like to see more young people master this technique," she said.