Starting something new with something old in Xi'an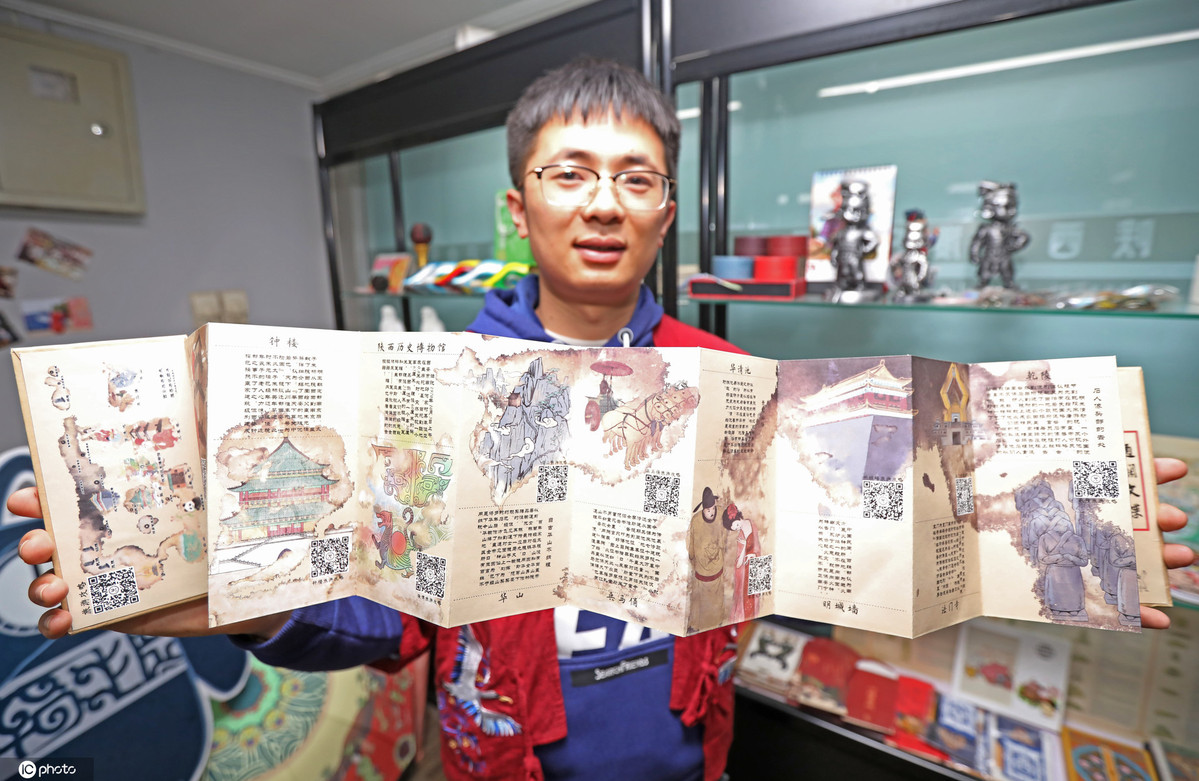 When familiar, simple tools of life like maps, umbrellas, bookmarks and fridge magnets are combined with distinctive local features, they can be the first economic stepping stone for young people starting a business.
Wang Mingde, a junior student from Xi'an Peihua University in Northwest China's Shaanxi province, is one of the shareholders and founders of a start-up that focuses on cultural handicrafts. At present, their products have been sold to more than 30 countries and regions around the world, with a revenue of 4 million yuan ($566,000) a year.