Design special mobile phones for student use: Parental survey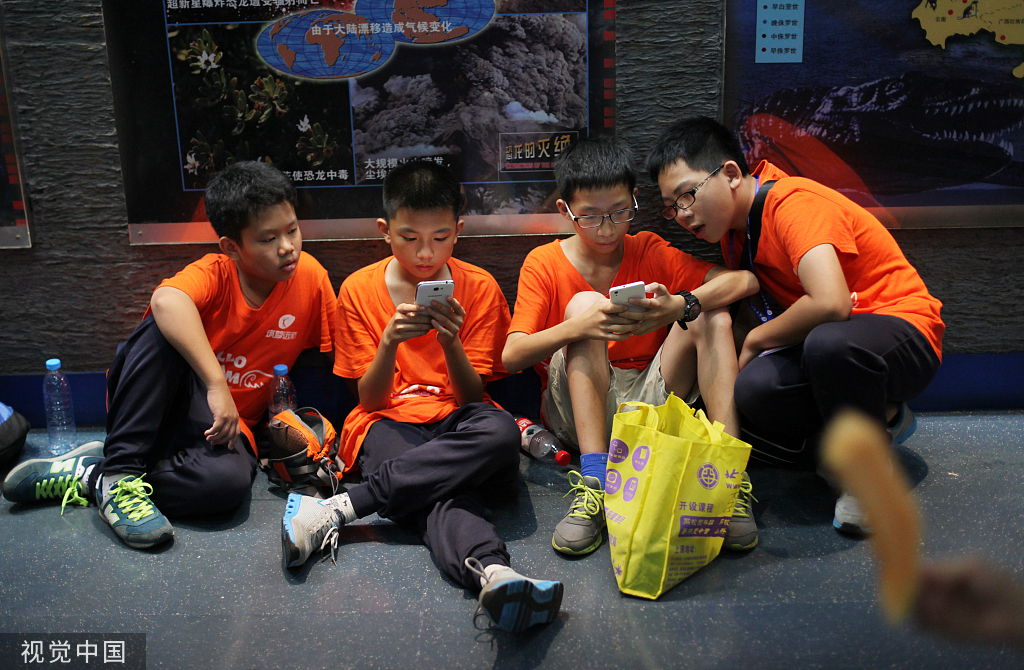 Some 61.3 percent of interviewed parents said that there should be specially-designed mobile phones for students at primary and middle schools, according to a survey launched by the social survey center of China Youth Daily.
Now, many primary and middle school students have their own mobile phones and might take them to school. Students can browse lots of information on phones, and concerns have arisen over problems in improper use of phones.
The social survey center recently launched the online survey on wenjuan.com and received responses from 1,939 parents of primary and middle school students about their concerns over problems resulting from students using phones.
On students using mobile phones, 64.6 percent of respondents worried it would impair students' eyesight, 50.9 percent worried about the crippling effect on their children's studies and 59.8 percent are worried about students' physical and mental health.
Wang Xue, the pseudonym of the mother of a second-year middle school student in Changzhou, East China's Jiangsu province, did not buy a mobile phone for her child.
"When children take mobile phones to school, they will not focus on study in the classroom. If they become obsessed with online games, videos and essays. They will not concentrate on study," She said.
Chen Bingjie, a second-year student from a middle school in Beijing, has her own phone. She said she is self-disciplined in using her mobile phone, and it offers convenience, such as when chatting with classmates and looking up documents.
"It brings more harm than good when students in primary and middle schools use mobile phones," said Zhao Jun, headmaster of a middle school in Changzhou.
The headmaster worries that some students have poor self-discipline and might be tempted to search for homework answers online, cheat, play games and browse improper content.
Tang Zhisong, dean of the Faculty of Education under Southwest University, said that besides convenience, phones bring trouble to students, such as inappropriate content, hampering children's study and growth.
According to the survey, 54.3 percent of respondents suggested that teachers should avoid assigning homework on mobile phones, and 52.8 percent hope schools make regulations on student use of mobile phones.
Zhao said that there should be regulations and rules involving three parties -- society, families and schools -- in supervising and guiding children to use mobile phones, and ensuring students are not using phones during study time.
Tang said phone makers should develop special phones for students, network carriers should classify content offered to children, and teachers should guide children in using phones.
Sun Hongyan, director of the China Youth and Children Research Center, echoed that content providers should shoulder the responsibility to produce wholesome content to protect minors.